Be protected, be prepared.
Guard Dog ProShield II Level 3A Bulletproof Backpack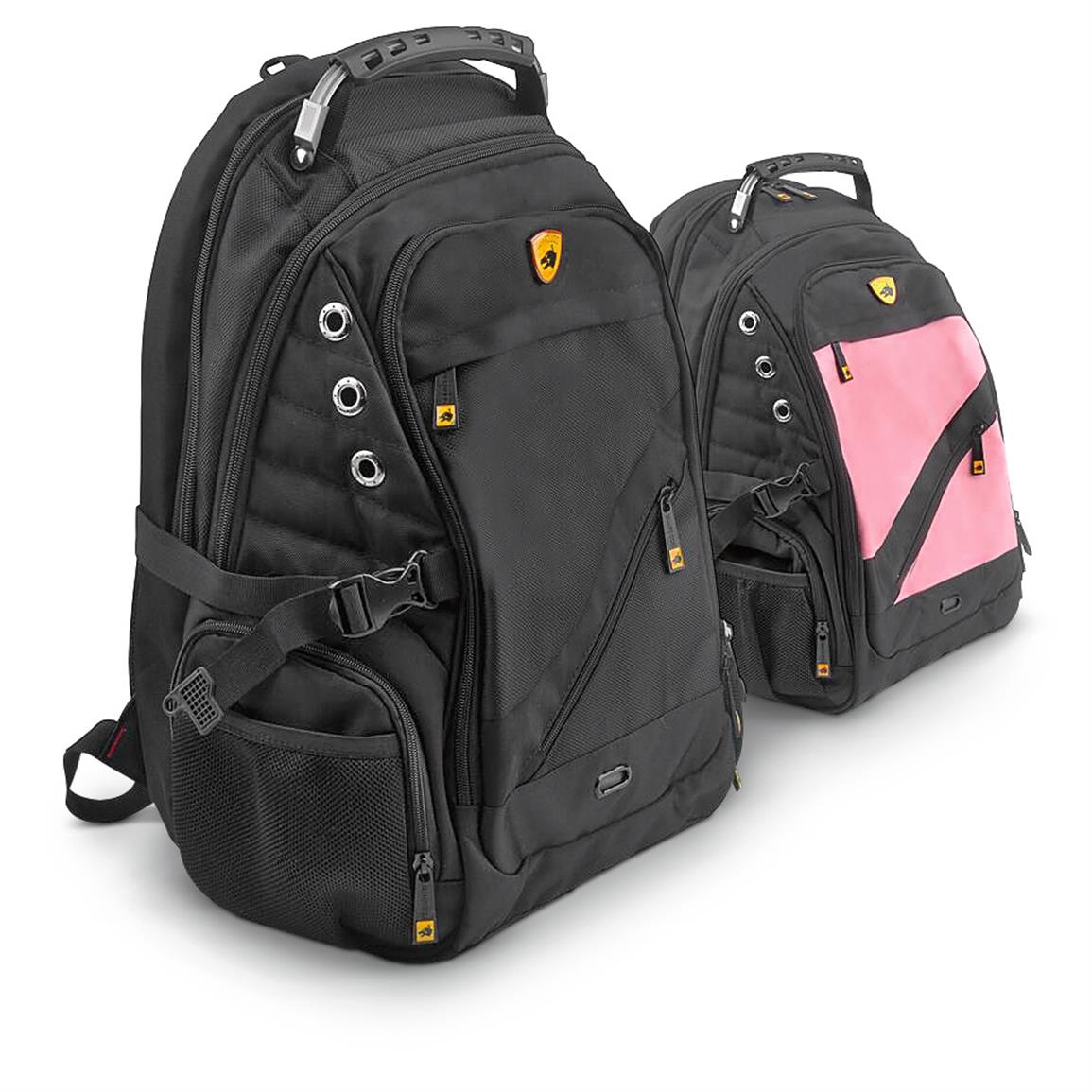 Guard Dog ProShield 2 Backpack
Key Features
Back panel is actually a Level 3A Kevlar® armor panel, N.I.J.-certified
Tested to stop up to a non-armor-piercing .44 Magnum
Comfort padding on back and shoulders for comfortable carry
Laptop/tablet sleeve keeps your expensive hardware from bouncing around
Built-in auxiliary port lets you listen to music without having to hold or expose your phone/mp3 player
Weighs just 4.5 lbs.
Be protected, be prepared.
Guard Dog ProShield II Level 3A Bulletproof Backpack
Details & Specs

Peace-of-mind is always right behind you.

Guard Dog,® the leading manufacturer of security, self defense and tactical products, brings you the ProShield 2 Backpack — the ultimate in bulletproof protection that doesn't LOOK like bulletproof protection. The back panel is actually an N.I.J.-certified Level 3A Kevlar® ballistic panel that's capable of stopping common handgun rounds including 9mm, .380 ACP, .45 ACP, all the way up to a non-armor-piercing .44 Magnum. And it's always right on your shoulder, ready to deploy at a moment's notice.

More than just a ballistic shield

It might be a piece of solidly built ballistic protection, but it's also an awesome Backpack in its own right. It features strategic padding on the lumbar region as well as the shoulder straps, helping to disperse the weight of a full load and making it comfortable to carry for the long haul. Inside, numerous compartments — including a laptop/tablet sleeve right in front of the ballistic panel — helps you stay organized. Finishing off the package is a built-in aux port and media cord, which lets you keep your phone or mp3 player in the pocket — safely away from the elements and theft — while listening. And the best part? It weighs mere ounces more than standard un-armored backpacks.

Features & Benefits

19"x14.5" back panel is actually a Level 3A Kevlar® armor panel, N.I.J.-certified
Tested to stop up to a non-armor-piercing .44 Magnum
Enhanced comfort padding on back and shoulders for comfortable carry
Laptop/tablet sleeve keeps your expensive hardware from bouncing around
Built-in aux out port lets you listen to music without having to hold or expose your phone/mp3 player
20+ organizational panels help you keep organized
Measures 20.5"x14"x11"d.
Weighs just 4.5 lbs.

Official N.I.J. Level 3A Certified for bulletproof protection
Tested and certified against .44 Magnum and 9mm
Built-in auxiliary out port from backpack strap
Enhanced comfort padding
Sturdy reinforced handle
Stronger padding with added stitching
Outer pocket for phones and other personal items
20+ organizational panels
Measures 14"x11"x20.5"h.

State color and order today!

Key Specifications

Item Number: 670468
Type: Backpack with integrated Kevlar Level 3A ballistic armor
Protection level: 3A N.I.J.-certified
Protection area: Entire back panel
Special features: Laptop sleeve, media port, padded shoulder and lumbar
Measures: 20.5" x 14" x 11"d.
Weight: 4.5 lbs.
Mfg. Number: BP-GDPBP2000

Reviews

Frequently Asked Questions

Articles & Tips