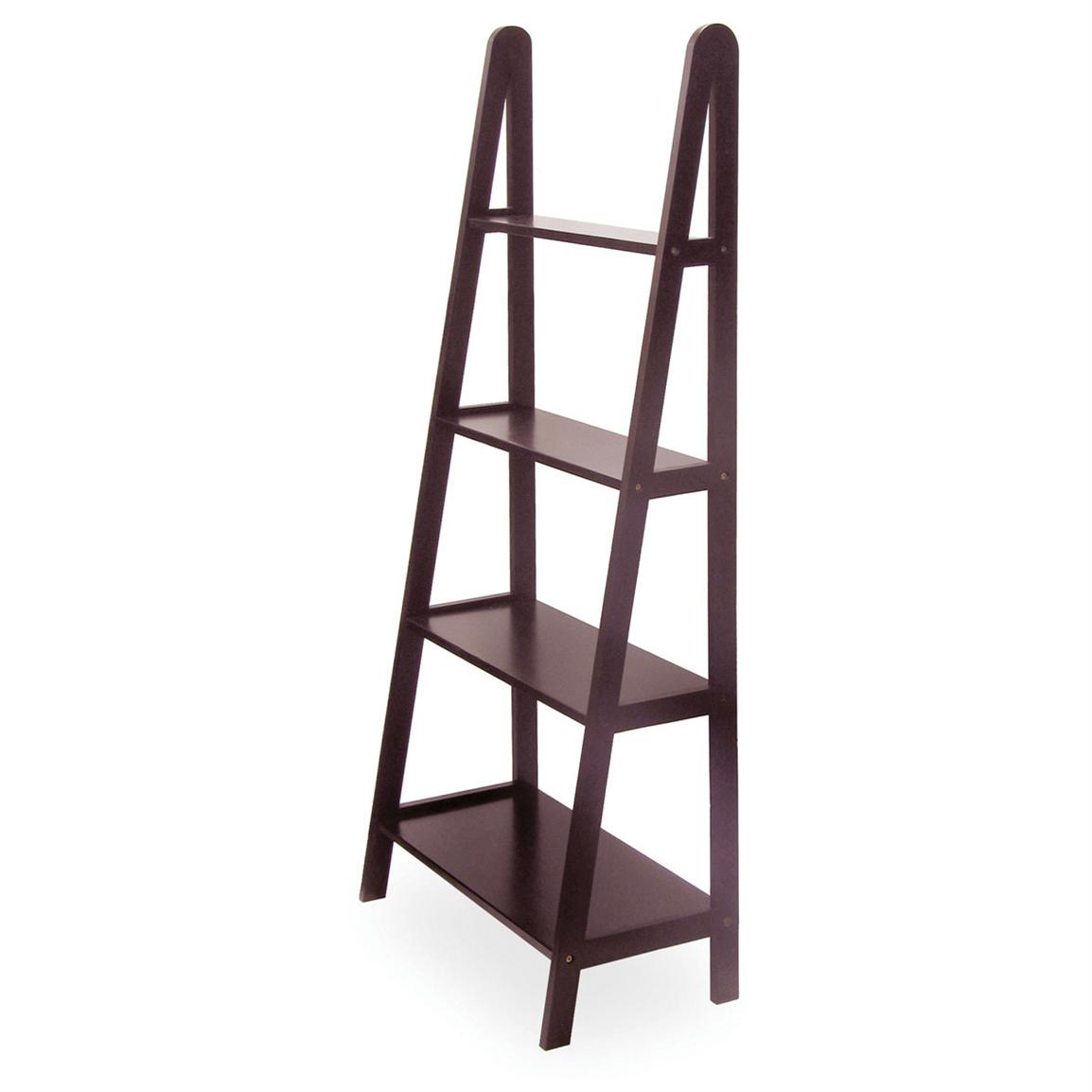 Winsome Espresso 4-Tier A-Frame Shelf
Winsome Espresso 4 - Tier A - Frame Shelf
Item # WX2-151194
Facebook

Twitter

Google+

Pinterest

Email
This item is shipped directly from the factory. To see the expected shipping date, please add to your Shopping Cart. Sorry, no express shipping available. We are unable to ship factory direct items to Alaska, Hawaii, Puerto Rico or APO or FPO addresses.
This item cannot ship to Canada.
This item cannot ship internationally.
Details & Specs

Winsome Espresso A - Frame Shelf adds classic style to functional storage.

Great-looking... and so affordable! This smart, space-saving design is perfect for displaying photos, knick-knacks, keepsakes, etc.

Details:

Sturdy wood construction with rich espresso finish

4-tier design has plenty of space for storage and display

Easy assembly required

Approx. 58" h. x 25" w. x 13" d. Weighs approx. 24 lbs.

Add this exceptional value to your home today! Order ONLINE Now!

Reviews

Q & A

<!--BVSEO|dz:Main_Site-en_US|sdk:v1.0.7.0-n|msg:Error: Request errored out - The remote server returned an error: (403) Forbidden. -->

Articles & Tips
You May Also Like
Buyer's Club

$179.99

Non-Members

$199.99

Buyer's Club

$89.99

Non-Members

$99.99

Buyer's Club

$161.99

Non-Members

$179.99