Total Attraction Deer Decoy from TailTrick Deer Decoys™
Item # WX2-215675
SOLD OUT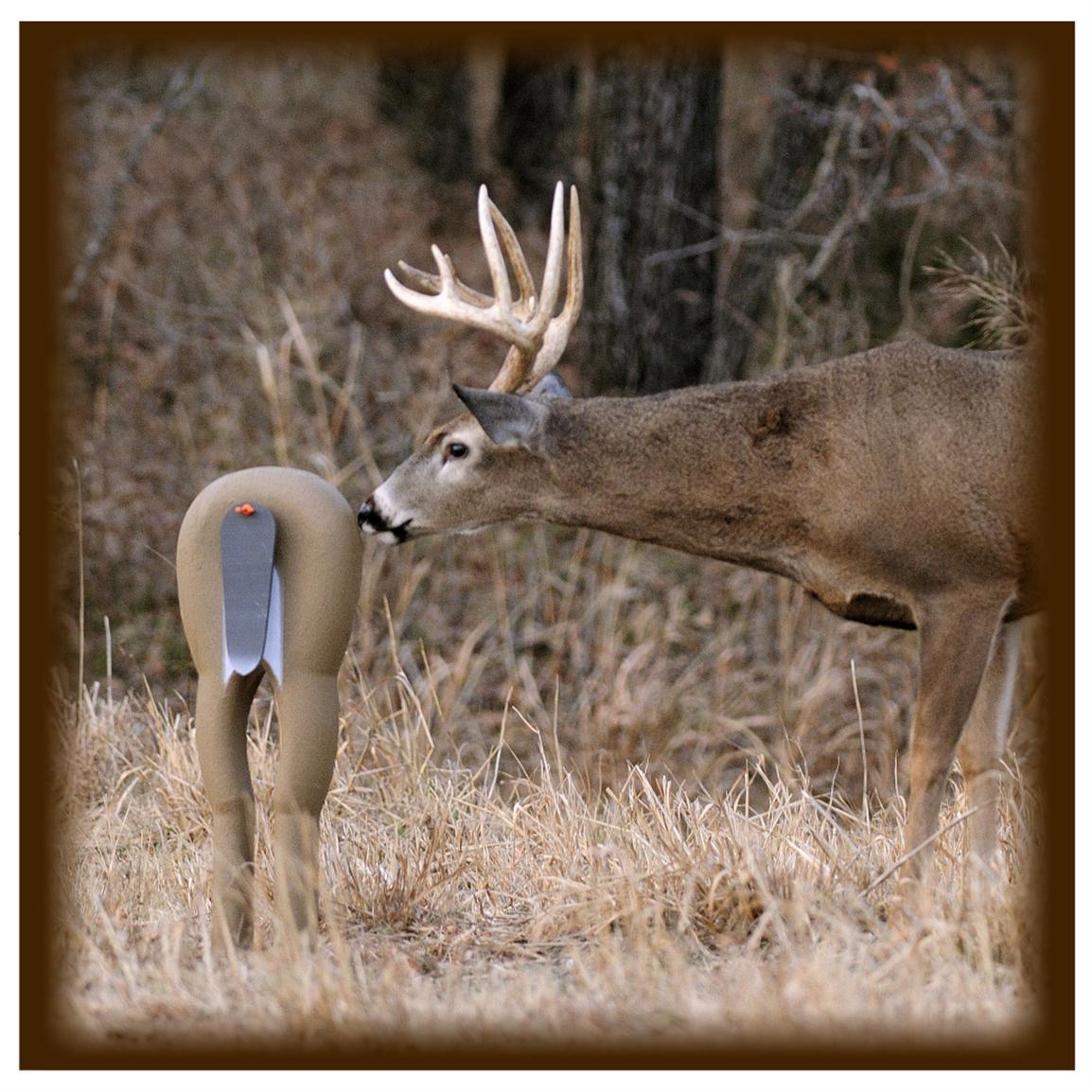 Total Attraction Deer Decoy™ by TailTrick Deer Decoys™ • Tail Swizhes Every 15 seconds, Creates Confidence and Attraction Bucks Come Closer in Order to: Feed, Socialize, Dominate or Mate
Don't Forget
Non-Member

$14.99

Buyer's Club

$13.49
Details & Specs

Reviews

Q & A

Articles & Tips

Lure Bucks into Range with a Tail Swishing Deer Decoy! Works in Food Plots, Open Woods and During the Rut.

Tail Swizhes Every 15 seconds. Includes Tail Motor. Requires 1 D Cell Battery (NOT included).

Brings Bucks Out Sooner. Bucks identify the flash of white as a deer and come closer in order to feed, socialize, dominate or mate.

Use as a Feeding Deer in Food Plots, Open Woods and During the Rut . The presence of a deer feeding your food plot or open woods creates confidence and a sense of safety. The decoy's swishing tail lures bucks into range, creates a shot opportunity and holds bucks for the shot.

Works best with Deer calls and Deer Scents.

Compact Sculpted DesignTM Reduces Bulk. Front side of Total Attraction Deer DecoyTM is sculpted and displays the natural outline, highlights, shadows, and tail motion of a deer feeding in the distance. The "walking-away" body posture is non-threatening to bucks. The farther away the decoy is from deer and deer hunters, the more lifelike it appears. Back side of decoy is flat. Decoy body is only 3" thick.

Easy to Carry and Easy to Set Up. Decoy weighs only 4.0 lbs. Made of high density eps foam. Single piece body construction requires no assembly and sets up quickly in the field. Includes orange carry bag with shoulder strap.

What's in the Box? Body, Tail Motor, Tail, Tail Stud with Two Wing-nuts, Two Ground Stakes, Orange Carry Bag with Shoulder Strap, User's Guide.

Decoy Dimensions:

Height: 30.0"
Width: 11.5"
Thickness: 3.0"
Weight: 4.0 lbs
Box Dimensions: 32" x 12" x 4.0"
Shipping Weight: 5.0 lbs.

Order yours ONLINE today!