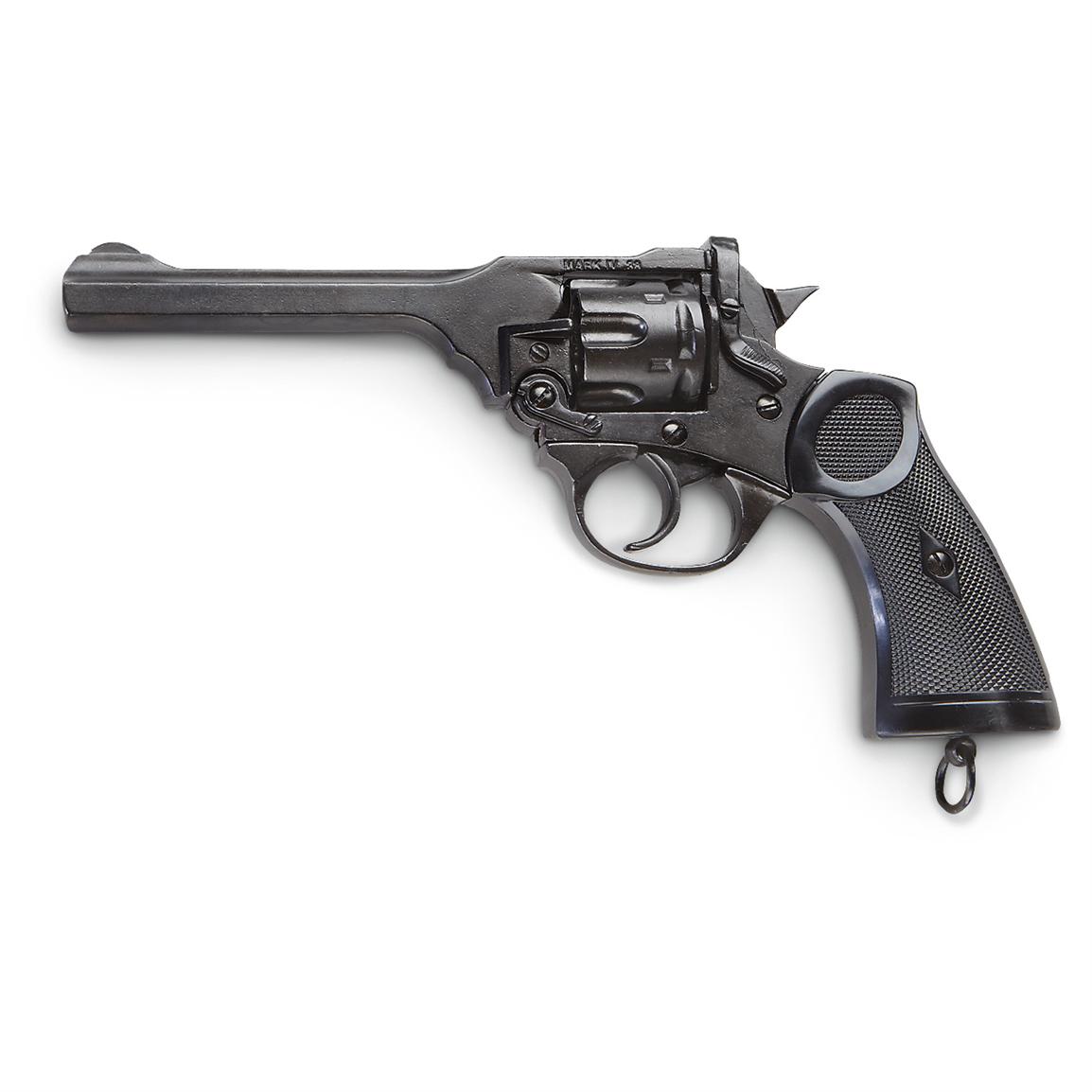 Collectors Armoury® Webley Break-Top Revolver Replica; Non-firing Replicas with moving parts... holding one is like going back in history!; Solidly made of wood and steel, with heft like the real thing!; Amazingly realistic detail!
Thompson® Machine Gun Replica
Item # WX2-123779
Facebook

Twitter

Google+

Pinterest

Email
This item cannot ship via any of our Next Day or Second Day Express delivery methods.
You must be 18 years of age to purchase this item.
Shipping restrictions apply to this product under some jurisdictions. Known age, state and local shipping requirements are applied at checkout and may result in changes to an order.
This item cannot ship to Canada.
This item cannot ship internationally.
Details & Specs

Replica Firearms from Collectors Armoury®. Make them a part of your collection for LESS !

A well-trained soldier is a successful soldier. These gorgeous Replicas are all meticulously reproduced, non-firing recreations of some of the finest firearms in history. Each features authentic detail, moving parts and accurate action. They're perfect for collectors, parades, film projects, re-enactments and much more.

Magnificent mock-ups:

Authentic look
All the heft and detail of the originals
Wood and metal construction
Revolving chambers, removable magazines and more.

Calling all collectors! Order yours ONLINE today and take aim at savings!

Revolver Replica

This does NOT come with a Bayonet Lug.

Rifle Replica

Measures 34" long.

Replica with Sling

Reviews

Q & A

<!--BVSEO|dz:Main_Site-en_US|sdk:v1.0.7.0-n|msg:Error: Request errored out - The remote server returned an error: (403) Forbidden. -->

Articles & Tips
You May Also Like
Buyer's Club

$26.99

Non-Members

$29.99

Buyer's Club

$13.49

Non-Members

$14.99

Buyer's Club

$13.49

Non-Members

$14.99