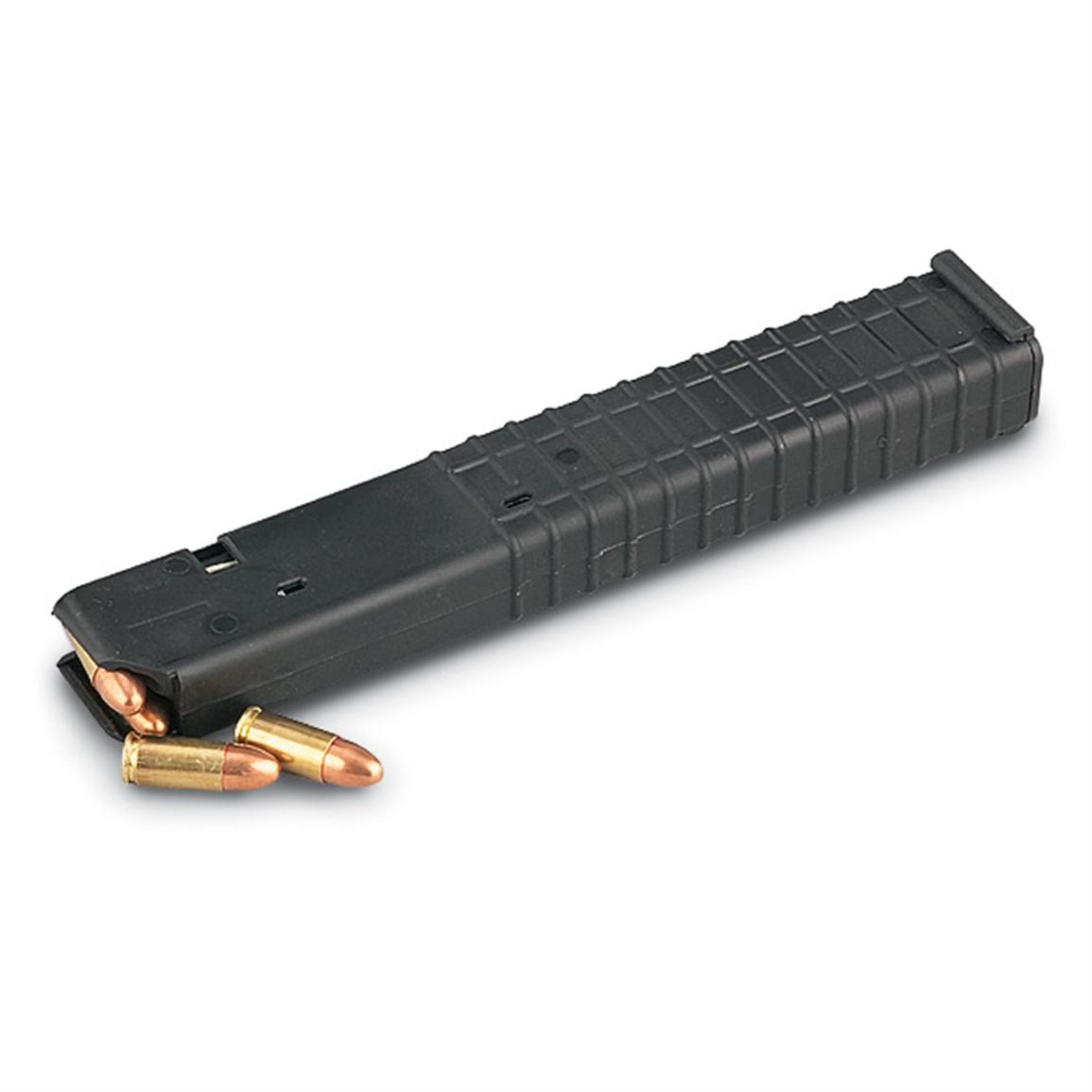 Single AR - 15 / M16 32 - rd. Mag, Black
Single AR-15 / M-16 32-rd. Mag.
Item # WX2-90950
Facebook

Twitter

Google+

Pinterest

Email
You must be 18 years of age to purchase this item.
Shipping restrictions apply to this product under some jurisdictions. Known age, state and local shipping requirements are applied at checkout and may result in changes to an order.
This item cannot ship to Canada.
This item cannot ship internationally.
Details & Specs

Brand new AR - 15 / M - 16 9mm 32 round Mag

Ready for top performance? Here you go! Factory new AR-15 / M-16 Mag, made from super tough polymer for hassle-free action. Black. Removable steel floor plate.

Stock up! Order ONLINE Now!




Reviews

Single AR-15 / M-16 32-rd. Mag.

is rated out of

5

by

1

.

Rated

3

out of

5

by

JAMES

from

I orderd 4 mags,i started loading with 9mm after i got 10 rounds in mag i couldn't fit any more in,so is took mag apart a sanded down the follower and it worked fine all 32 rounds fed fine.PS i had to do this with all four mags

Date published: 2013-07-09

Q & A

<!--BVSEO|dz:Main_Site-en_US|sdk:v1.0.7.0-n|msg:Error: Request errored out - The remote server returned an error: (403) Forbidden. -->

Articles & Tips
Don't Forget
Buyer's Club

$22.49

Non-Members

$24.99

Buyer's Club

$17.99

Non-Members

$19.99

Buyer's Club

$17.99

Non-Members

$19.99
You May Also Like
Buyer's Club

$15.29

Non-Members

$16.99

Buyer's Club

$44.99

Non-Members

$49.99

Buyer's Club

$17.99

Non-Members

$19.99