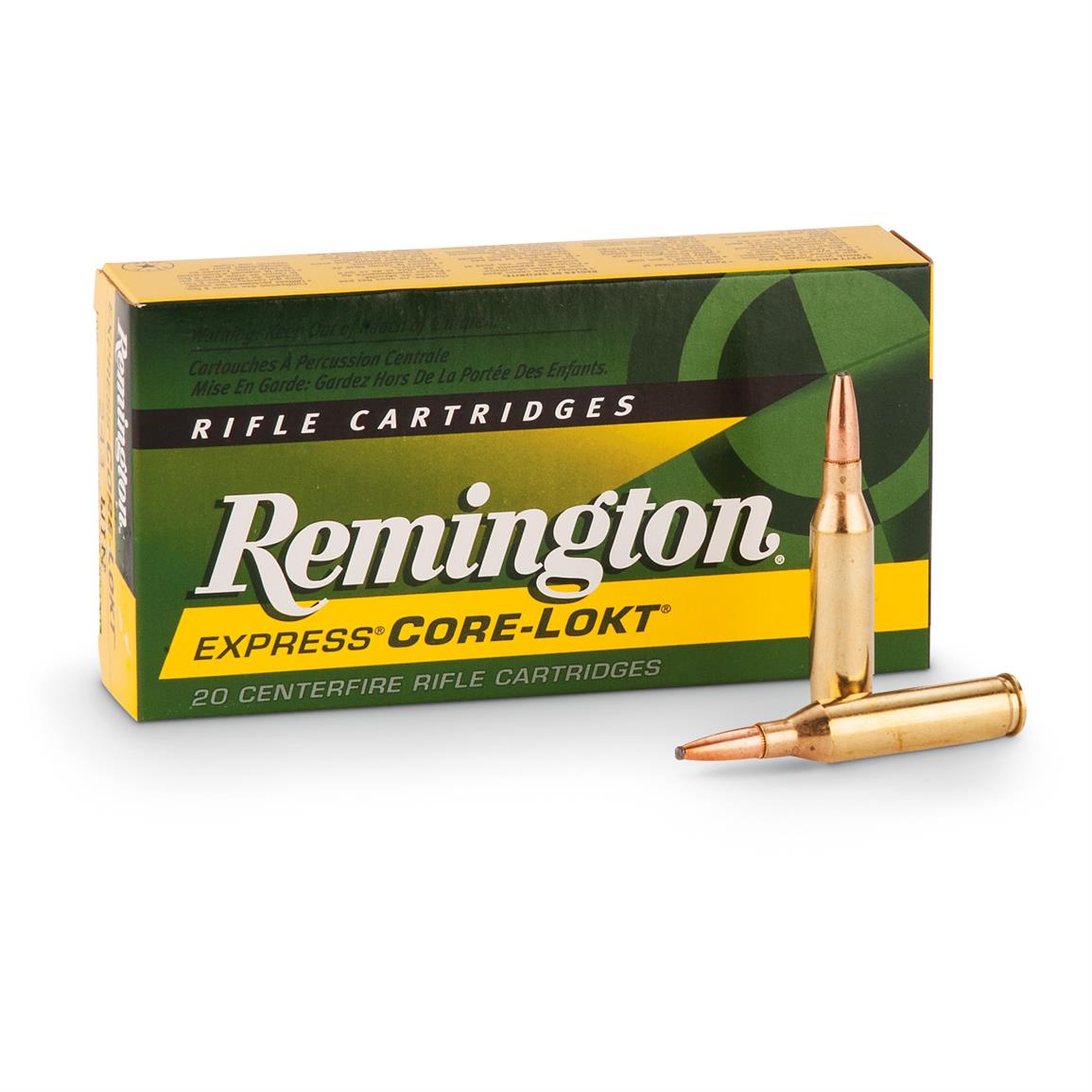 Remington Centerfire Rifle Cartridges
Remington .30-06 Sprg. 150 Grain Bronze Point 20 Rounds
Item # WX2-95080
Facebook

Twitter

Google+

Pinterest

Email
Details & Specs

Rifle Ammunition.

Remington® Green Box: Legendary for accuracy and performance. Cases made of high-grade 70-30 brass featuring Kleenbore® primers.

Details:

Caliber: .30-06 Sprg.® Ammo
Bullet Weight Grains: 150
Bullet Style: BR, PT
Muzzle Velocity (F.P.S.): 2,910
Muzzle Energy (ft.-lbs.): 2,820
Rounds: 20

Reviews

Q & A

<!--BVSEO|dz:Main_Site-en_US|sdk:v1.0.7.0-n|msg:Error: Request errored out - The remote server returned an error: (403) Forbidden. -->

Articles & Tips

Rebates

Remington Cash Back Rebate Offer Click here for rebate form...
Don't Forget
Non-Member

$19.99

Buyer's Club

$17.99

Non-Member

$19.99

Buyer's Club

$17.99

Non-Member

$6.99

Buyer's Club

$6.29
You May Also Like
Non-Member

$21.49

Buyer's Club

$20.42

Non-Member

$50.49

Buyer's Club

$47.97

Non-Member

$20.49

Buyer's Club

$19.47