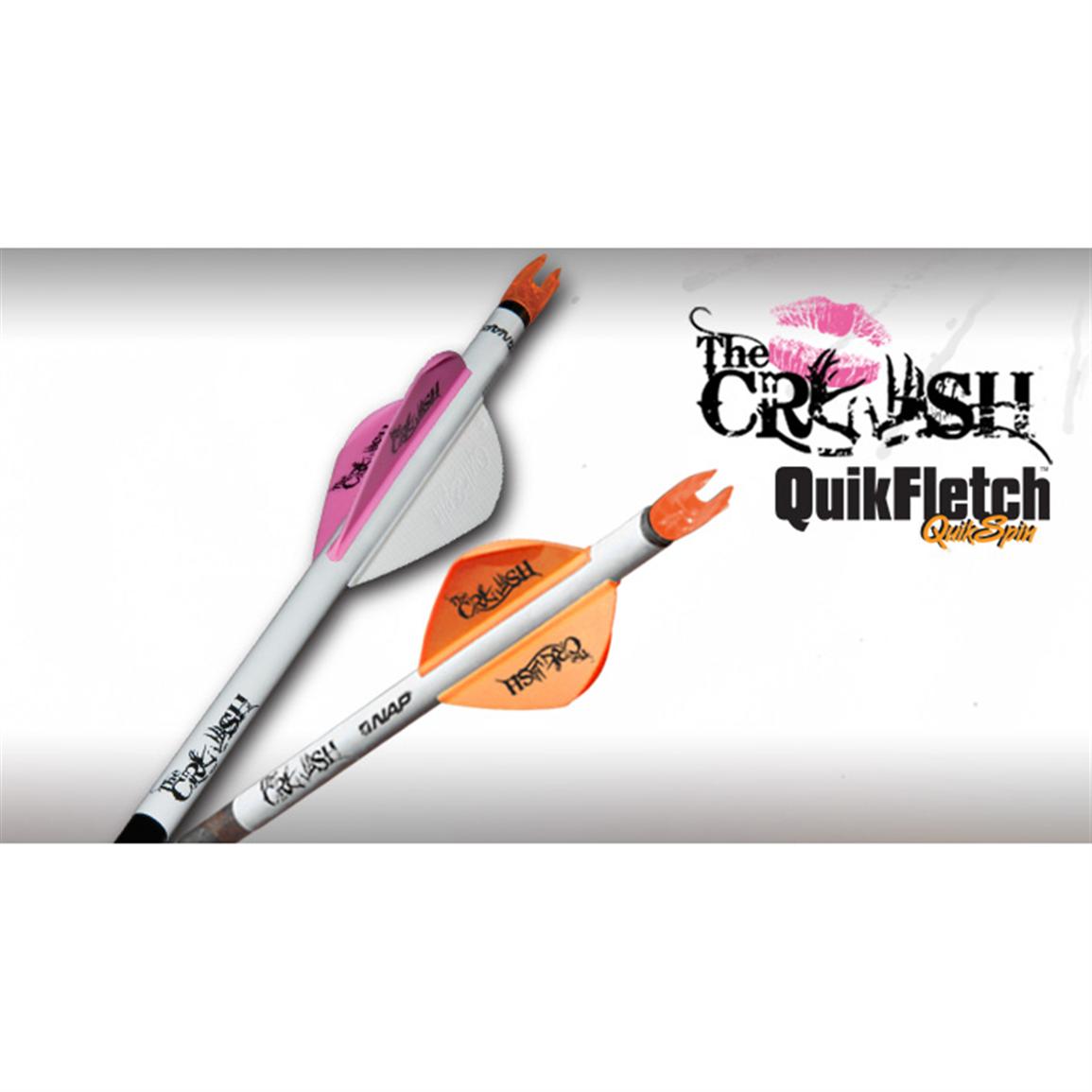 NAP® QuikFletch 2 inch QS BoneCollector™ Vanes
NAP® QuikFletch 2" QS The Crush™ Vanes with Pink, 6 - Pk.
Item # WX2-192773
Facebook

Twitter

Google+

Pinterest

Email
You must be 18 years of age to purchase this item.
This item cannot ship via any of our Next Day or Second Day express delivery methods.
Shipping restrictions apply to this product under some jurisdictions. Known age, state and local shipping requirements are applied at checkout and may result in changes to an order.
This item cannot ship to Canada.
This item cannot ship internationally.
Details & Specs

6 - Pk. NAP® QuikFletch 2" QS Vanes.

Shrink your arrow groups with hard-driving, accuracy-inducing QuikFletch Vanes! Spins arrows up to 300% faster too, for deeper, more effective game penetration.

Order yours ONLINE now!




Reviews

Q & A

<!--BVSEO|dz:Main_Site-en_US|sdk:v1.0.7.0-n|msg:Error: Request errored out - The remote server returned an error: (403) Forbidden. -->

Articles & Tips
Don't Forget
Buyer's Club

$16.19

Non-Members

$17.99

Buyer's Club

$40.49

Non-Members

$44.99

Buyer's Club

$17.99

Non-Members

$19.99
You May Also Like
Buyer's Club

$89.99

Non-Members

$99.99

Buyer's Club

$85.49

Non-Members

$94.99