Minn Kota Riptide ST RT55 / i-Pilot 12V 55 lb. Thrust Saltwater Bow Mount Trolling Motor without Foot Pedal, 54 inch Shaft
Item # WX2-217318
In Stock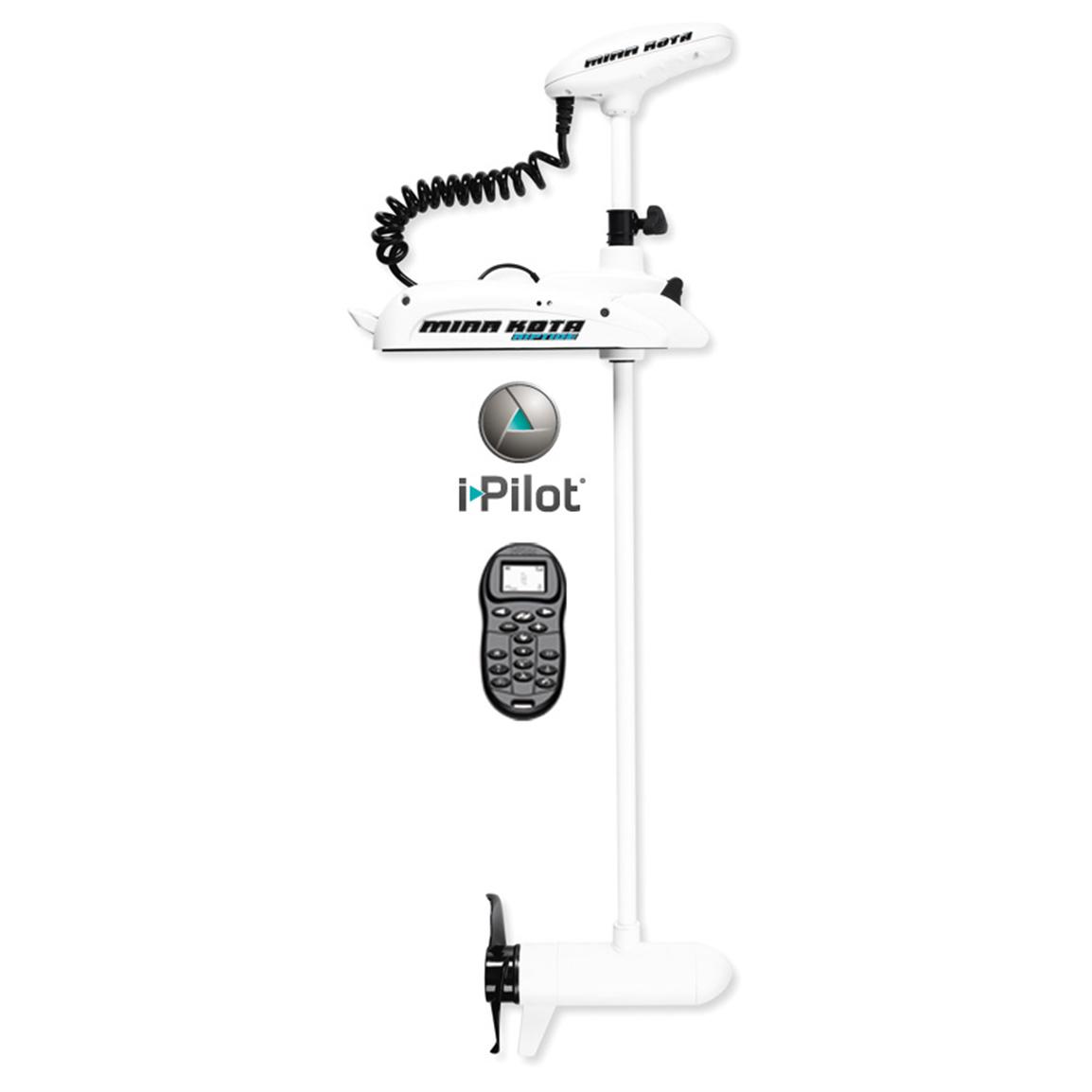 Minn Kota Riptide ST RT55 / i-Pilot 12V 55 lb. Thrust Saltwater Bow Mount Trolling Motor without Foot Pedal, 54 inch Shaft
Details & Specs

Reviews

Q & A

Articles & Tips

Minn Kota® Riptide ST Saltwater Trolling Motors with UPDATED i-PilotTM.

Featuring the updated i-Pilot, now with more Spot-Lock locations, more recordable tracks, and newer, better remote control! i-Pilot automatically controls and steers your boat using GPS technology. Record a successful path, then retrace it later. Set cruise control for the perfect bait presentation. All wireless, all with GPS accuracy, all with the sole purpose of making you a better angler at the push of a button.

But i-Pilot is only part of the package. You also get the convenience of electric-steer plus battery-maximizing, power-conserving Digital Maximization. It all comes powered by a beefy Weedless Wedge 2 prop, and backed by Minn Kota's famous cool, quiet power.

The updated i-Pilot can help you:

Record a Track - simply push the record button and fish along your desired course, and i-Pilot stores the track... up to 6 tracks total. When you want to retrieve the course, the playback function automatically guides your boat along the track.
Spot-Lock - Choose up to 6 separate spots for i-Pilot to remember. When you want to return, simply press the button, and the i-Pilot will take you there from up to a quarter mile away.
Cruise Control - gives you unparalleled bait presentation by maintaining the perfect speed you choose. Allows you to adjust your speed in 1/ 10 MPH increments.
Advanced Autopilot - simply point the Terrova in the direction you want to go, and the i-Pilot keeps you on a GPS-perfect course while compensating for drift and wind.
Copilot - the new and improved i-Pilot remote features a 20% larger LCD screen and high-vis buttons. Compact, watertight and easy to use, the Copilot remote gives you instant feedback on active functions, speed, prop on / off status, GPS signal strength and more.

Minn Kota's famous cool, quiet power:

Larger brushes, windings and commutators generate less heat, less noise and run cooler-- extending motor life and conserving battery power. You get greater sustained thrust and more time on the water. A unique bearing system produces low rpms / high torque to cut down on fish-spooking noise-- so quiet they'll never hear you coming.

Digital Maximizer:

Instead of wasting energy with a constant flow of power, Digital Maximizer delivers only what's needed... a precise amount of power at any setting, along with variable speed control. The bottom line is more time on the water for you.

Indestructible Composite Shaft:

Guaranteed by Minn Kota for life! Pound for pound, it's stronger than steel. Shaft flexes on impact and won't break, kink, or corrode.

Weedless Wedge 2 Prop:

Only Minn Kota's Weedless Wedge 2 Prop can push weeds away and take on the thick stuff without battery-draining chopping and hacking. They've improved the legendary design with swept-back, flared blades for unrelenting, reliable prop performance.