Minn Kota Riptide RT80 Transom-mount Saltwater 24V 80 lb. Thrust 42" Shaft Trolling Motor with Digital Maximizer
Item # WX2-181154
SOLD OUT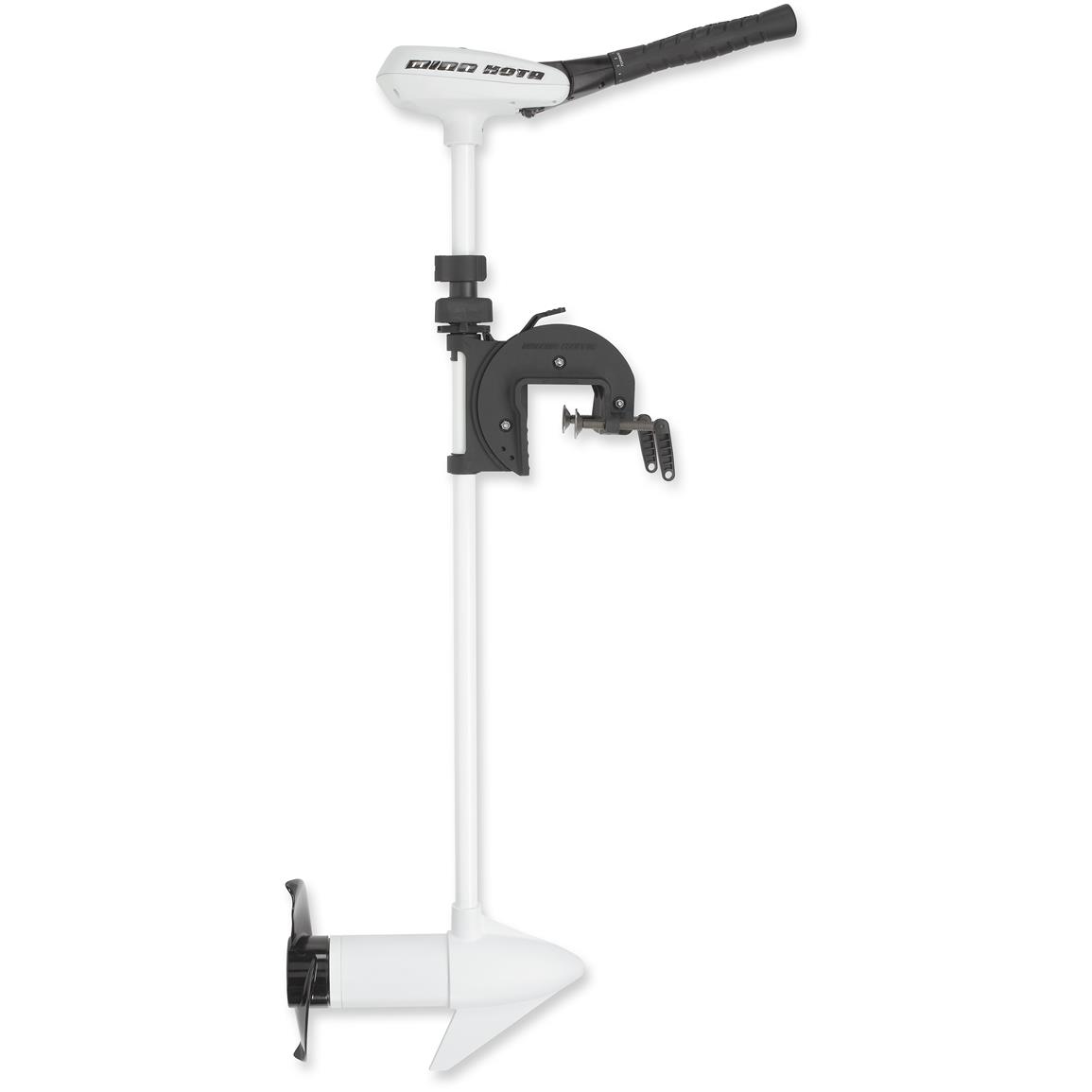 Minn Kota Riptide RT80 Transom-mount Saltwater 24V 80 lb. Thrust 42" Shaft Trolling Motor with Digital Maximizer
Details & Specs

Reviews

Q & A

Articles & Tips

Minn Kota® Riptide Transom-mount Saltwater Trolling Motor with Digital MaximizerTM. Saltwater just threw in the towel.

Riptide steps up to the rigors of saltwater and never backs down! Where lesser motors fold up the tents and head home under pressure, the Riptide delivers power, silence, and rugged reliability day after day.

You simply cannot find a Motor better suited for year-after-year success in destructive, corrosive saltwater environments.

Read on for even more about what Riptide can do for you: Minn Kota's famous cool, quiet power:

Larger brushes, windings and commutators generate less heat, less noise and run cooler-- extending motor life and conserving battery power. You get greater sustained thrust and more time on the water. A unique bearing system produces low rpms / high torque to cut down on fish-spooking noise-- so quiet they'll never hear you coming.

Digital MaximizerTM:
Instead of wasting energy with a constant flow of power, Digital Maximizer delivers only what's needed... a precise amount of power at any setting, along with variable speed control. The bottom line is more time on the water for you.

Indestructible Composite Shaft:

Guaranteed by Minn Kota for life! Pound for pound, it's stronger than steel. Shaft flexes on impact and won't break, kink, or corrode.

Weedless WedgeTM 2 Prop:

Only Minn Kota®'s Weedless Wedge 2 Prop can push weeds away and take on the thick stuff without battery-draining chopping and hacking. They've improved the legendary design with swept-back, flared blades for unrelenting, reliable prop performance.

Hand-control:

The Riptide SM features Minn Kota's Tilt / Extend Tiller... it tilts up 45° and extends up to 6" to suit any style of fishing!

One-hand Stow Mount:

Remarkably simple one-hand stow mechanism gets the Motor in and out of the water in no time. Just pull up and forward to stow, and hit the thumb release to deploy the Traxxis in any of its 10 different position.

Quick-lock Cam Depth Adjuster:

Change depths simply and securely with Riptide's Cam Adjuster. Locks in tight to keep the Motor where you want it.

Thrust:

80

Shaft Length:

42"

Speed:

Variable

Max Boat Length:

25'

Recommended Transom to Waterline 16-22"

Order Now!