Luger P - 08 Pistol Replica
Item # WX2-234165
SOLD OUT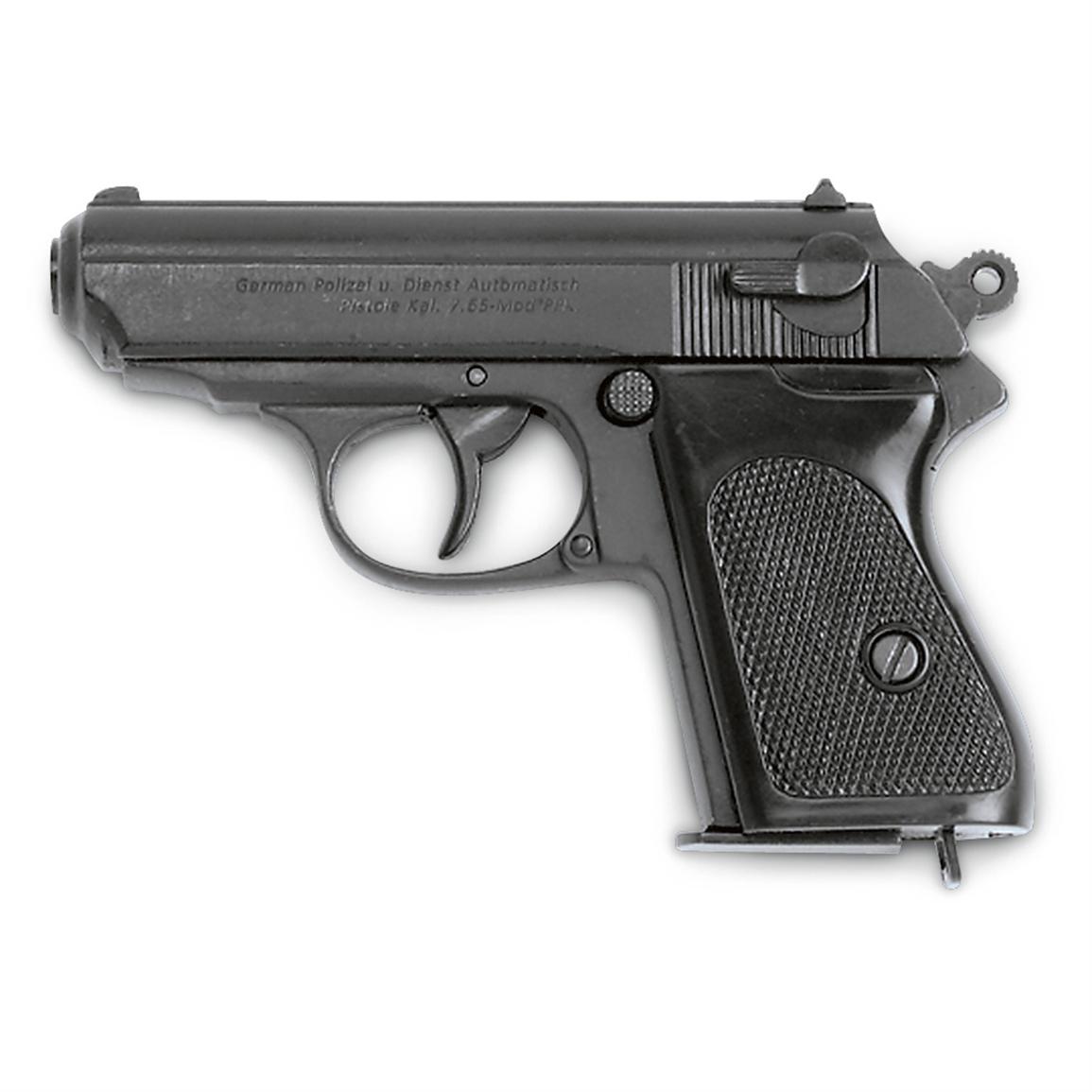 German Police Pistol Replica; Non-firing Replicas with moving parts... holding one is like going back in history!
Don't Forget
Non-Member

$39.99

Buyer's Club

$35.99

Non-Member

$79.99

Buyer's Club

$71.99
Details & Specs

Reviews

Q & A

Articles & Tips

Collectors Armoury® Replica Military Pistols. Let history live again in your collection!

These military Replicas are based on the most famous sidearms of WWII. Each is meticulously crafted to create a non-firing version that feels just as real in every other way. Perfect for historians, use as theatre props, re-enactments and more.

From the battlefields of WWII:

Intricately detailed, based on the originals
Correct weight and size
Metal construction, cannot be disassembled.

Order ONLINE Today!

Lightweight and easily concealable, this German auto was made famous by a ficticious British spy. 7"l. Weighs 1 lb., 8 ozs.

The "broom handle" Mauser was made famous in countless war movies and was a favorite of Winston Churchill. 11 1/ 2 "l. Weighs 3 lbs., 8 ozs.

This "high-powered" Replica has a removable magazine and working slide, trigger and hammer. 7 3/ 4 "l. Weighs 1 lb., 14 ozs.

A Replica of the standard government-issue sidearm of the U.S. soldier since 1911. 8 1/ 2 "l. Weighs 2 lbs., 8 ozs.

This Replica shows every detail of one of the most famous German officer's pistols of WWII. Functioning slide, non-removable clip. 8 1/ 2 "l. Weighs 2 lbs., 8 ozs.

A Replica of the P-08 orignally designed by George Luger. 8 1/ 2 "l. Weighs 2 lbs., 4 ozs.