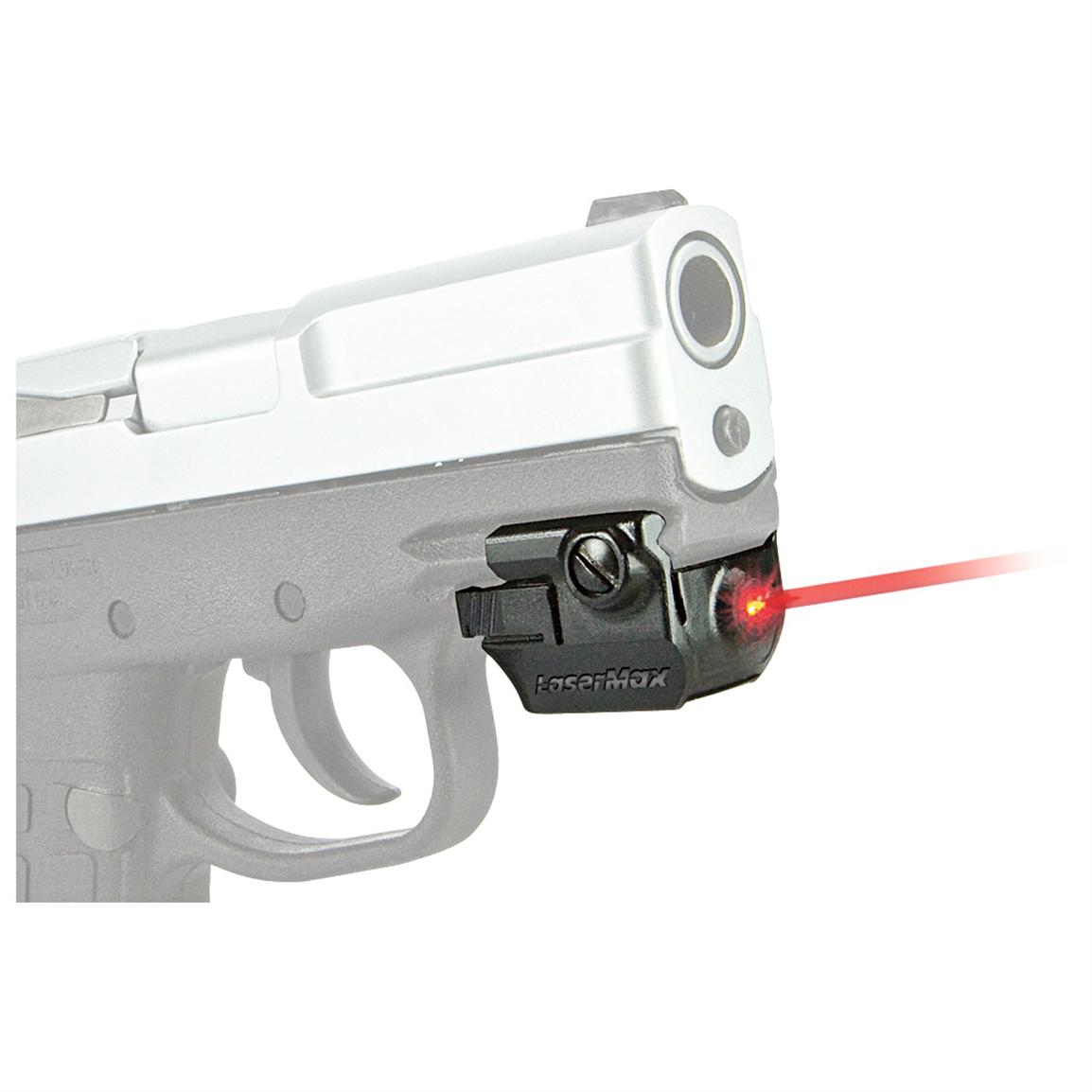 Lasermax® Micro Red Laser
Lasermax Micro Red Laser
Item # G3KW-291722
Facebook

Twitter

Google+

Pinterest

Email
Details & Specs

Lasermax® Micro Red Laser is a small, quarter-size unit that's BIG on accuracy and control.

Compact, precision accuracy! This quarter-size Red Laser is the smallest on the market. Fits virtually any firearm with a Picatinny accessory rail. Blends right into the design of your firearm for concealed carry. Choose between pulse or a constant-on beam. Also has a dual tap-on activation switch for left or right hand shooters. Turns on in a split second without taking your hand off your firearm.

More:

Securely mounts to a Picatinny accessory rail

Split-second activation switch with no-stretch straight cord

Adjustable windage / elevation

Bright 5mW Red beam toggles from constant to pulsing

Over 5 hrs. battery life from a single 1/3N lithium battery (included)

Automatic 10 min. shut-off.

Weighs just 1/4 oz.

Reviews

Lasermax Micro Red Laser

is rated out of

5

by

1

.

Rated

2

out of

5

by

ALEX

from

Although the item's quality is undeniable I will probably return it since I found the same laser substantially cheaper somewhere else

Date published: 2013-07-17

Q & A

<!--BVSEO|dz:Main_Site-en_US|sdk:v1.0.7.0-n|msg:Error: Request errored out - The remote server returned an error: (403) Forbidden. -->

Articles & Tips

Rebates

LaserMax Rebate Offer Click here for rebate form...
You May Also Like
Non-Member

$189.99

Buyer's Club

$170.99

Non-Member

$99.99

Buyer's Club

$89.99

Non-Member

$99.99

Buyer's Club

$89.99