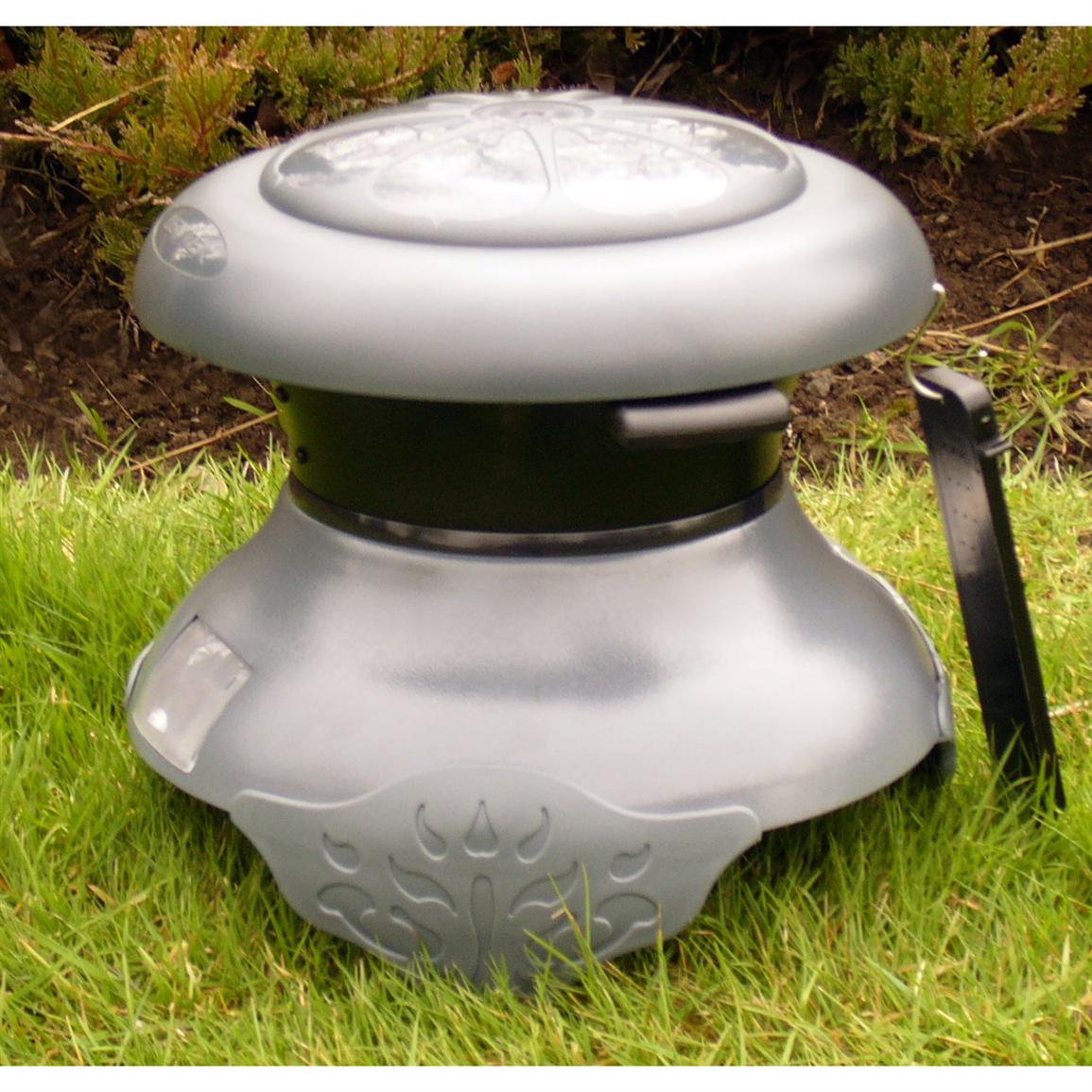 Koolatron MK05 Mosquito Trap Champion
Koolatron™ MK05 Mosquito Trap Champion
Item # WX2-155258
Facebook

Twitter

Google+

Pinterest

Email
This item cannot ship via any of our Next Day or Second Day Express delivery methods.
Shipping restrictions apply to this product under some jurisdictions. Known age, state and local shipping restrictions are applied at checkout and may result in changes to an order. PLEASE NOTE: We do not accept returns of Ammunition for safety reasons. NEVER use any Ammunition unless it is specifically designed for your firearm.
This item is shipped directly from the factory. To see the expected shipping date, please add to your Shopping Cart. Sorry, no express shipping available. We are unable to ship factory direct items to Alaska, Hawaii, Puerto Rico or APO or FPO addresses.
This item cannot ship to Canada.
This item cannot ship internationally.
Details & Specs

KoolatronTM MK05 Mosquito Trap Champion offers you a discreet way to control mosquitoes and flying pests for up to a half - acre around your home!

Looks like a normal garden lamp... acts like an insect assassin. Simply provide an electrical power source, and this

Trap can really thin out a flying pest population in a half-acre area when left on over the course of bug season. The Trap attracts all flying pests, but especially egg-laying females , by utilizing proven attractants.

It mimics body temperature through thermal imaging and a blue-light system, manipulating pests' main hunting methods. The pest believes it's found a good bite victim, but the only thing it's really found is untimely death in the vaccuu-airflow capture cup. Looks great as part of your garden decor too!

Start fooling bugs:

No assembly required, just plug it in and let the games begin
Protected capture cup for easy disposal
Includes a bonus 21-day supply of Octenol, a naturally occurring (and to bugs, very enticing) by-product from plants and animals used by the Trap to really beef up killing power Trap works great without, better with. Available at many retail outlets.
Measures 11" h. x 12" diameter.

Enjoy your summer knowing your family and loved ones are protected from invasive, disease-carrying pests.

Reviews

Koolatron MK05 Mosquito Trap Champion

is rated out of

5

by

3

.

Rated

3

out of

5

by

CRAIG E

from

It has trapped a few biting insects and killed a couple of beetles.. too soon to see if it was worth the money.

Date published: 2011-06-11

Rated

5

out of

5

by

MICHAEL K

from

great

Date published: 2011-03-27

Rated

5

out of

5

by

CHUCK

from

Seems to be working great, very few biting mosquitos, trap always has some in it. I like the auto turn-on feature

Date published: 2010-06-01

Q & A

<!--BVSEO|dz:Main_Site-en_US|sdk:v1.0.7.0-n|msg:Error: Request errored out - The remote server returned an error: (403) Forbidden. -->

Articles & Tips
You May Also Like
Buyer's Club

$19.79

Non-Members

$21.99

Buyer's Club

$24.29

Non-Members

$26.99

Buyer's Club

$17.99

Non-Members

$19.99