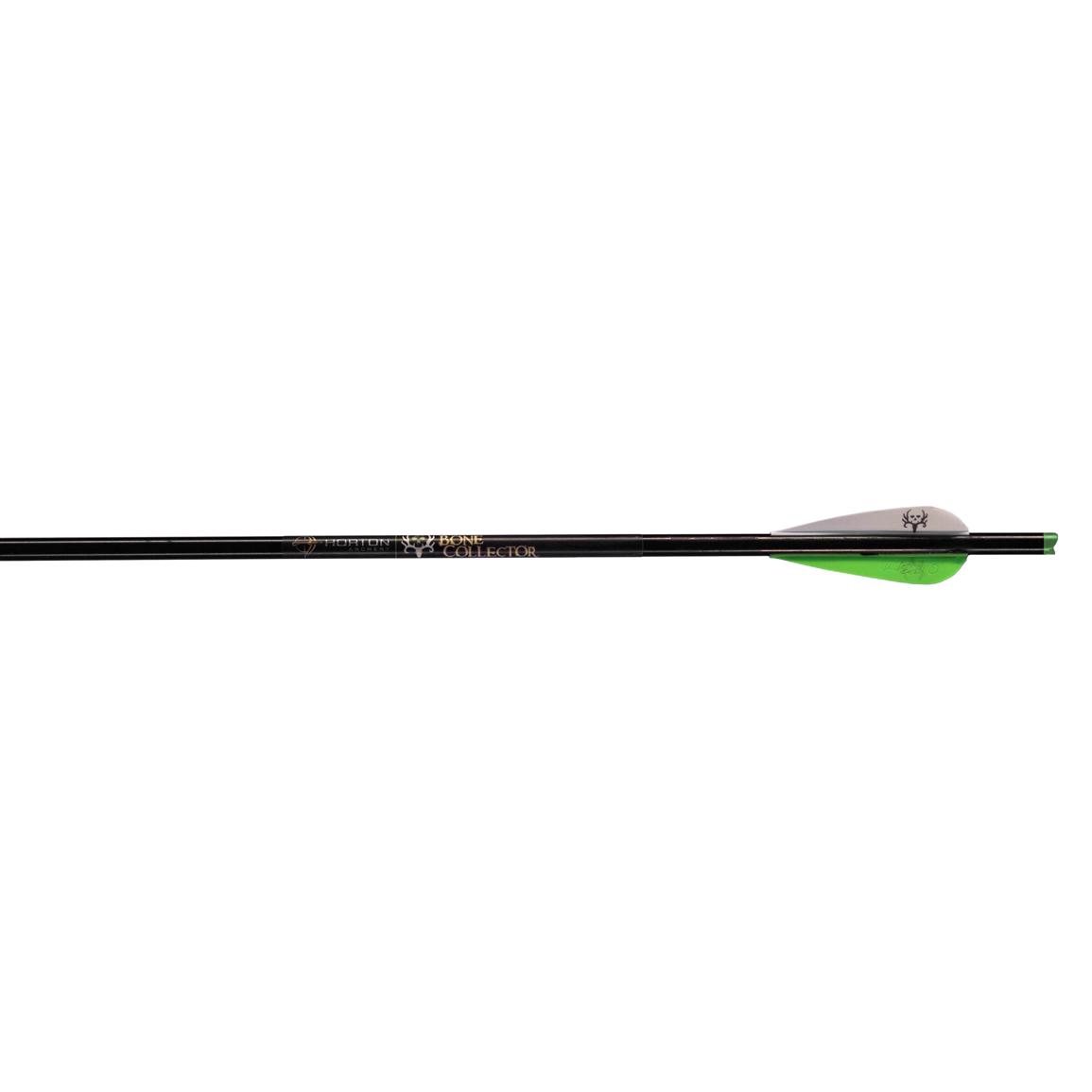 Horton® Bonecollector 20 inch Carbon Arrows, 6-Pk.
Horton® Bonecollector 20" Carbon Arrows, 6 - Pk.
Item # WX2-192710
Facebook

Twitter

Google+

Pinterest

Email
You must be 18 years of age to purchase this item.
Shipping restrictions apply to this product under some jurisdictions. Known age, state and local shipping requirements are applied at checkout and may result in changes to an order.
This item cannot ship to Canada.
This item cannot ship internationally.
Details & Specs

6 - Pk . Horton® Bonecollector Carbon Arrows.

Tough, durable and long-lasting carbon construction on the shaft that provides optimum stopping power! Has a brass insert, too, for increased downrange accuracy!

The rest:

20" length
NAP 3 1 / 2 " quickspin vanes (weighs 425 grains)
Field points not included.

Order yours ONLINE right now!

Reviews

Horton Bonecollector 20 Carbon Arrows, 6 - Pk.

is rated out of

5

by

2

.

Rated

5

out of

5

by

TERRY

from

Great price on these excellent crossbow bolts.

Date published: 2012-09-28

Rated

5

out of

5

by

ROSS

from

quality arrows for your crossbow

Date published: 2011-05-13

Q & A

<!--BVSEO|dz:Main_Site-en_US|sdk:v1.0.7.0-n|msg:Error: Request errored out - The remote server returned an error: (403) Forbidden. -->

Articles & Tips
Don't Forget
Buyer's Club

$16.19

Non-Members

$17.99

Buyer's Club

$40.49

Non-Members

$44.99

Buyer's Club

$17.99

Non-Members

$19.99
You May Also Like
Buyer's Club

$35.99

Non-Members

$39.99

Buyer's Club

$71.99

Non-Members

$79.99