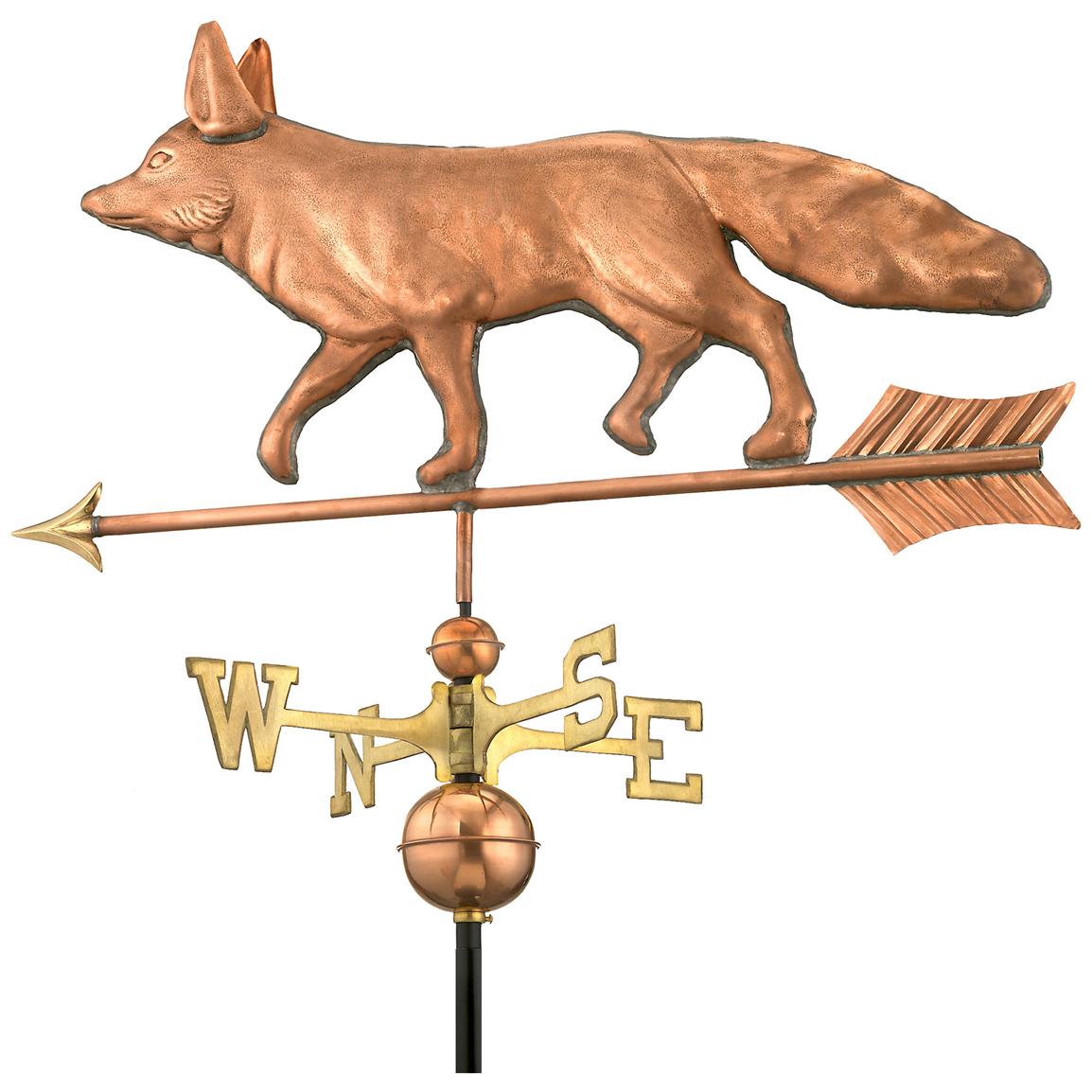 Fox Weathervane, 33x17 inch h.
Fox Weathervane, 33x17" h.
Item # WX2-283257
Facebook

Twitter

Google+

Pinterest

Email
This item is shipped directly from the factory. To see the expected shipping date, please add to your Shopping Cart. Sorry, no express shipping available. We are unable to ship factory direct items to Alaska, Hawaii, Puerto Rico or APO or FPO addresses.
Details & Specs

The Fox Weathervane has a nose for which way the wind blows!

Look to this clever Fox to bring fun detail to your outdoor decor! The Fox Weathervane includes figure, directionals and spacer balls made of copper and brass for beauty and longevity. Brass assembly rod ensures years of maintenance-free enjoyment, and polished copper develops an attractive patina over the years. Steel Roof Mount (19" h.) sold separately.

Reviews

Q & A

<!--BVSEO|dz:Main_Site-en_US|sdk:v1.0.7.0-n|msg:Error: Request errored out - The remote server returned an error: (403) Forbidden. -->

Articles & Tips
You May Also Like
Buyer's Club

$22.49

Non-Members

$22.49

Buyer's Club

$31.49

Non-Members

$34.99

Buyer's Club

$224.99

Non-Members

$249.99