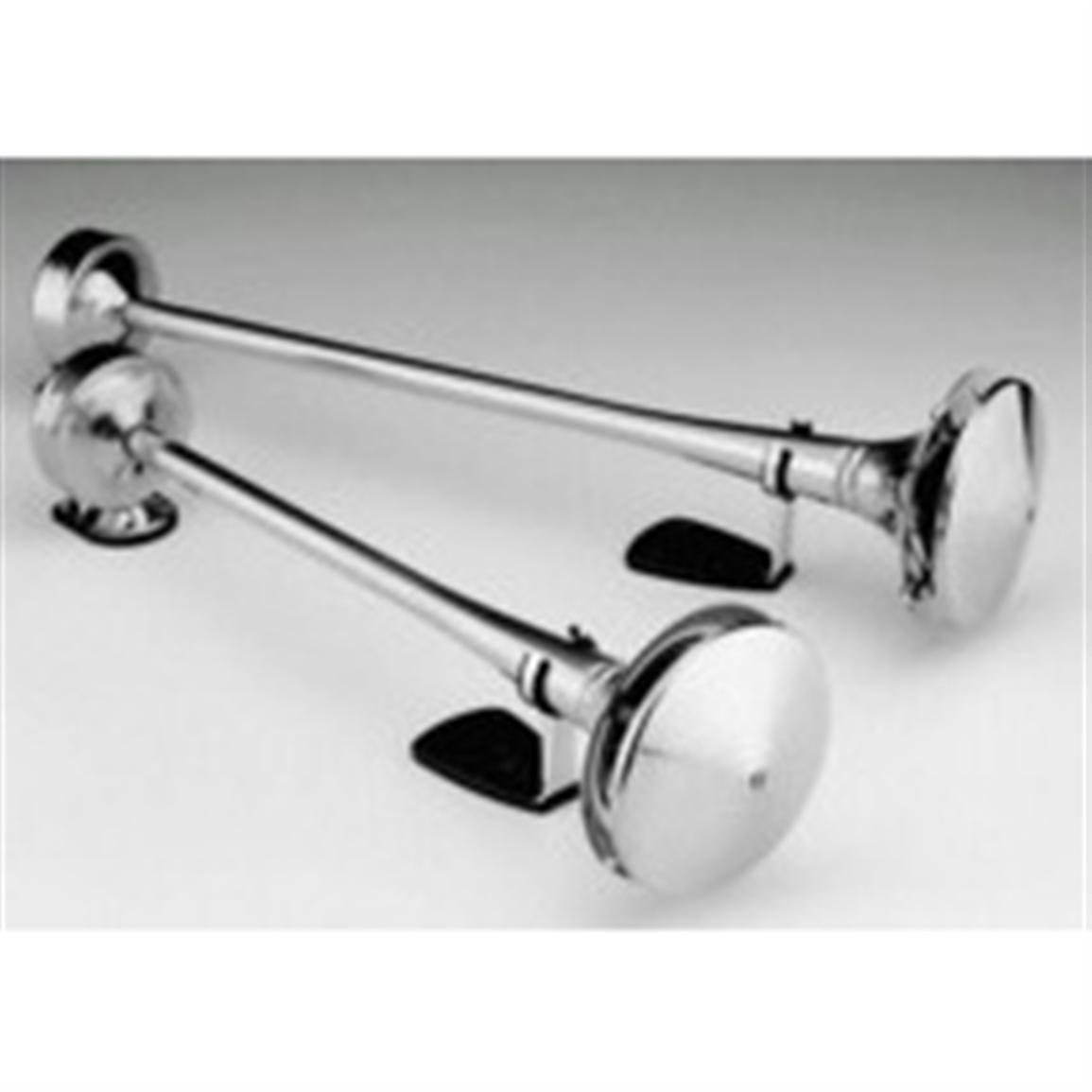 Fiamm Commandtone Horns
Fiamm T.I.R. Commandtone Series Rectangle 28"
Item # WX2-139309
Facebook

Twitter

Google+

Pinterest

Email
This item is shipped directly from the factory. To see the expected shipping date, please add to your Shopping Cart. Sorry, no express shipping available. We are unable to ship factory direct items to Alaska, Hawaii, Puerto Rico or APO or FPO addresses.
This item cannot ship to Canada.
This item cannot ship internationally.
Details & Specs

Fiamm Commandtone Horns get your big rig the respect it deserves at a HONKING' - GOOD PRICE!

The classic heavy-duty truck horn! Commandtone Horns are precision engineered for large vessels and heavy- duty trucks already equipped with compressed air.

And, unlike competing models, Commandtone Horns are built for the long haul in ultra-durable, weather-resisting stainless steel instead of the standard chrome-plated construction.

Details:

Horns produce an outstanding audible sound that meets ABYC A-23 specifications
Mounting pads and projection supports included
Can be used as a single or twin installation.

Item: Fiamm T.I.R. Commandtone Series Rectangle 28"
Dimensions L x W x H: 28 x 6 3/4 x 4"
Bell Dia.: 6 3/4x4"
Frequency (Hz): 125
Min Db Rating (At 1 meter): 123

Why settle for an underpowered horn on your rig? Order ONLINE Today!

Reviews

Q & A

<!--BVSEO|dz:Main_Site-en_US|sdk:v1.0.7.0-n|msg:Error: Request errored out - The remote server returned an error: (403) Forbidden. -->

Articles & Tips
You May Also Like
Buyer's Club

$179.99

Non-Members

$199.99

Buyer's Club

$17.99

Non-Members

$19.99

Buyer's Club

$19.79

Non-Members

$21.99