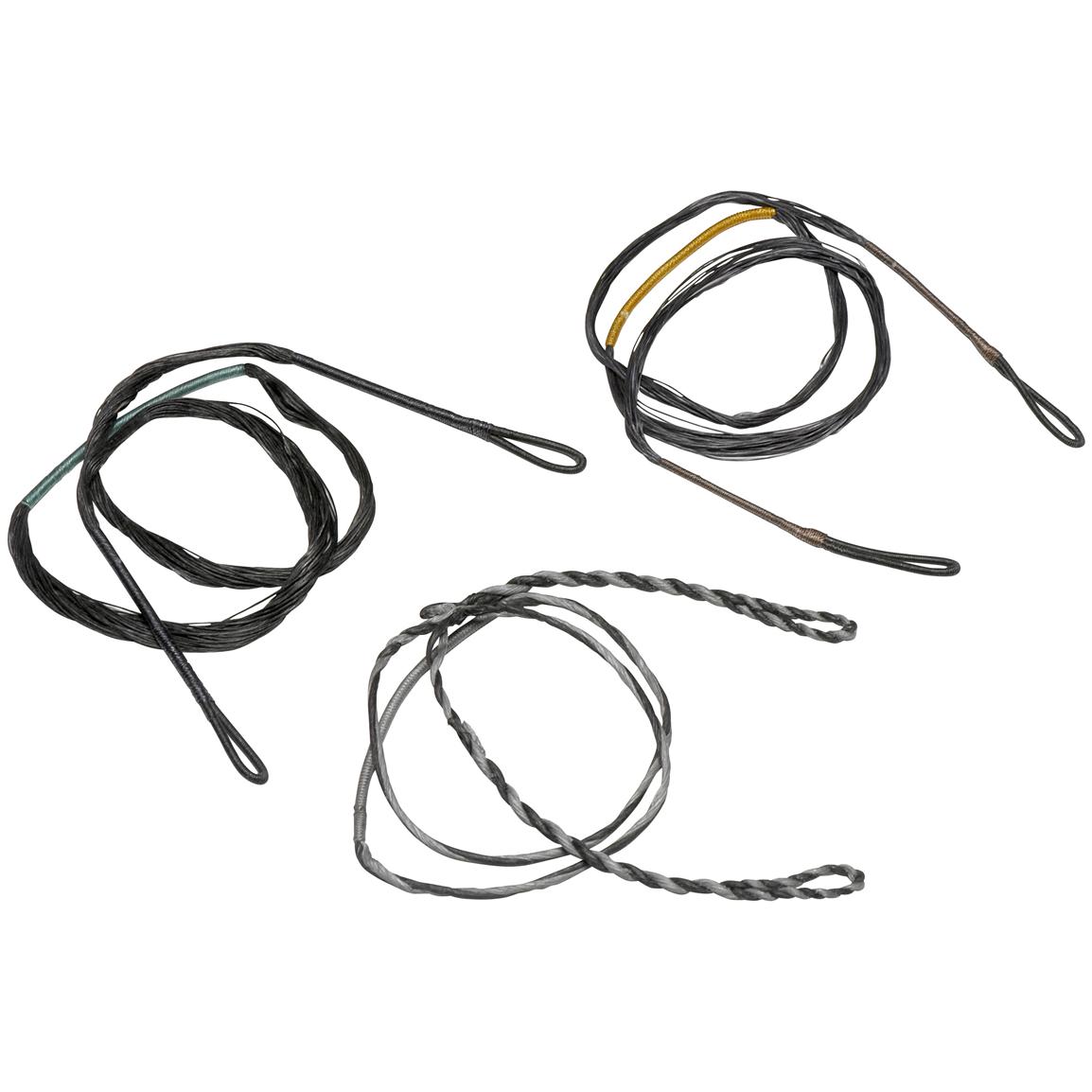 Barnett® Crossbow Replacement Strings
Barnett® Tear Drop String for RST Super String, 25.63"
Item # WX2-127171
Facebook

Twitter

Google+

Pinterest

Email
You must be 18 years of age to purchase this item.
Shipping restrictions apply to this product under some jurisdictions. Known age, state and local shipping requirements are applied at checkout and may result in changes to an order.
This item cannot ship to Canada.
This item cannot ship internationally.
Details & Specs

Barnett® Crossbow Replacement String. Keep your crossbow ready to fire!

When your Barnett® crossbow needs repair, put more spring in your shot with Replacement String for a wide array of models! Components do stretch and wear over time, so keeping them "fresh" keep the performance level high.

Check them out and pick yours, then order ONLINE!

Reviews

Barnett Tear Drop String for RST Super String, 25.63

is rated out of

5

by

1

.

Rated

5

out of

5

by

MIKE J

from

needed a new string for an old crossbow..ill try it out this bow season...looks good and as always the price was right

Date published: 2011-09-02

Q & A

<!--BVSEO|dz:Main_Site-en_US|sdk:v1.0.7.0-n|msg:Error: Request errored out - The remote server returned an error: (403) Forbidden. -->

Articles & Tips
Don't Forget
Buyer's Club

$26.99

Non-Members

$29.99

Buyer's Club

$8.99

Non-Members

$9.99

Buyer's Club

$39.59

Non-Members

$43.99
You May Also Like
Buyer's Club

$28.79

Non-Members

$31.99

Buyer's Club

$13.49

Non-Members

$14.99