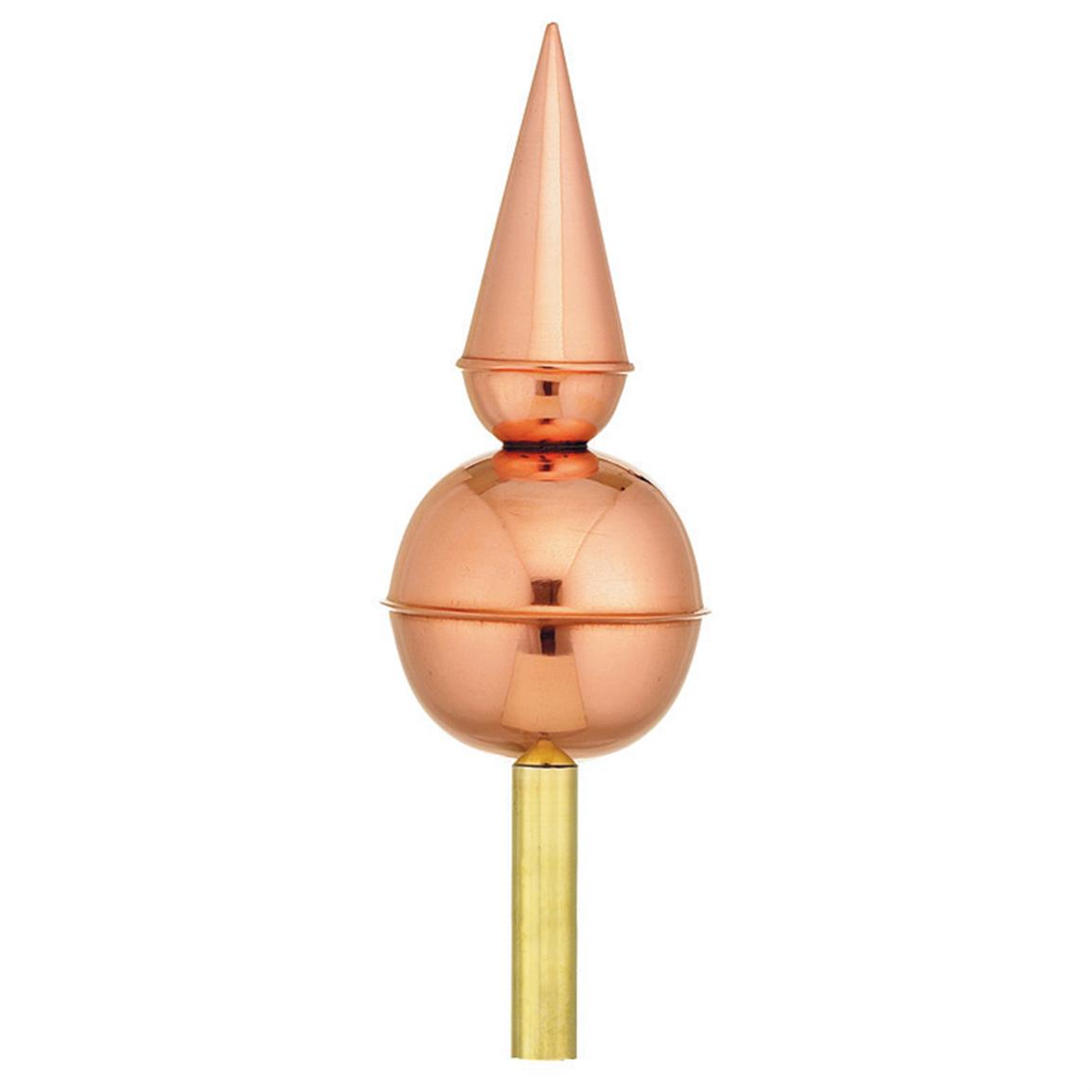 Avalon Finial, 4x13 inch h.
Avalon Finial, 4x13" h.
Item # WX2-283293
Facebook

Twitter

Google+

Pinterest

Email
This item is shipped directly from the factory. To see the expected shipping date, please add to your Shopping Cart. Sorry, no express shipping available. We are unable to ship factory direct items to Alaska, Hawaii, Puerto Rico or APO or FPO addresses.
Details & Specs

Avalon Finial. Tops off any structure with regal beauty!

Add ornamental interest and a classy finishing touch with the Avalon Finial. Artisan beauty, crafted from pure copper. A graceful detail for any structure.

Reviews

Q & A

<!--BVSEO|dz:Main_Site-en_US|sdk:v1.0.7.0-n|msg:Error: Request errored out - The remote server returned an error: (403) Forbidden. -->

Articles & Tips
You May Also Like
Buyer's Club

$125.99

Non-Members

$139.99

Buyer's Club

$116.99

Non-Members

$129.99

Buyer's Club

$107.99

Non-Members

$119.99