American Coin Treasures A Tribute to the Protectors of American Freedom - World War I Coin Collection
Item # WX2-581653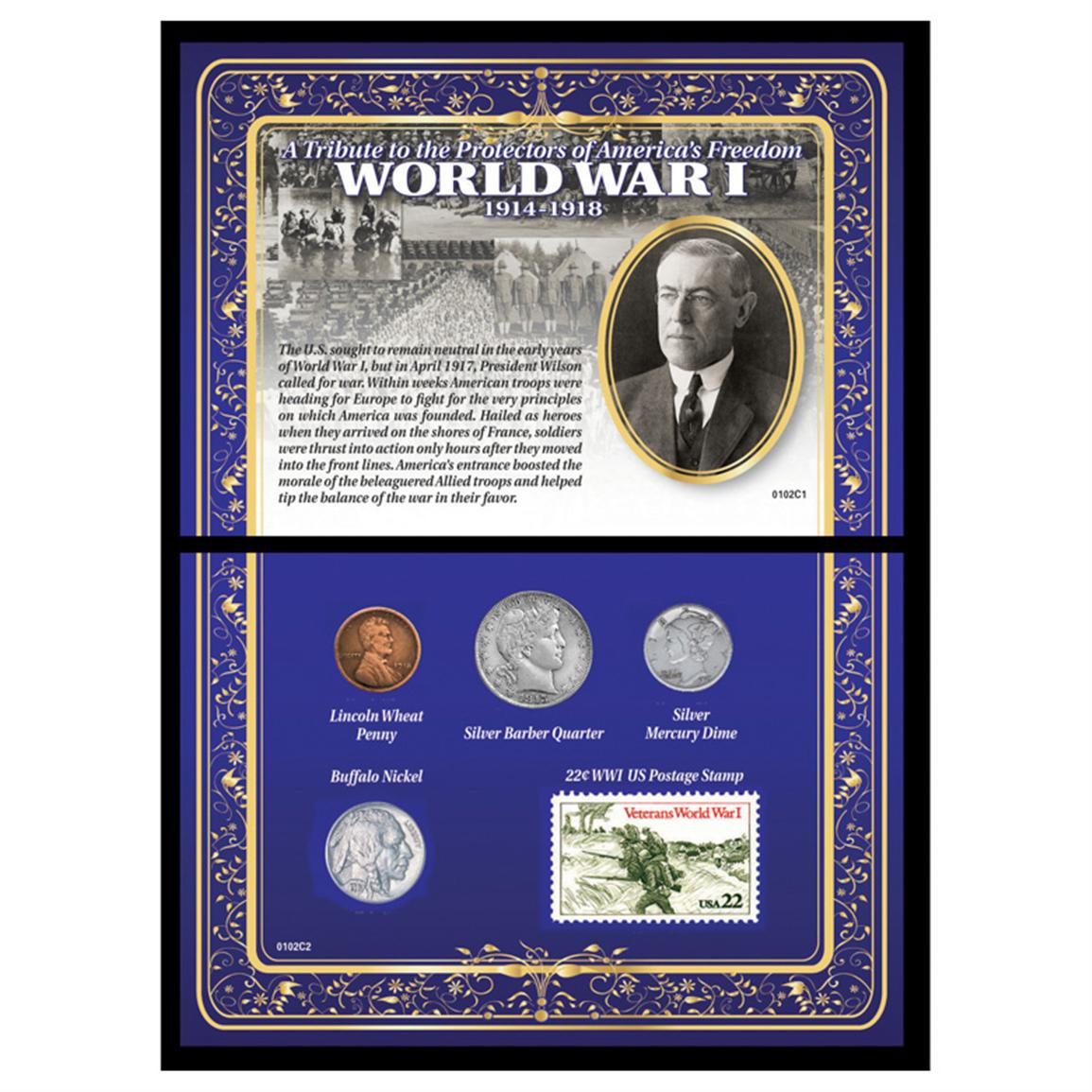 American Coin Treasures™ A Tribute to the Protectors of American Freedom - World War I Coin Collection
Details & Specs

Reviews

Q & A

Articles & Tips

A Tribute to the Protectors of American Freedom WWI Coin Collection salutes our troops from yesteryear.

This Set starts with a historical narrative and image of wartime president Woodrow Wilson. Up next are 4 coins from the years of WWI... a Lincoln wheat-ear penny, a silver Barber quarter, a silver Mercury dime and a Buffalo nickel; all minted between 1914 and 1918. Completing the Set is a 22-cent U.S. postage stamp first issued in 1985. Certificate of Authenticity included.

A salute to WWI:

1 Lincoln wheat-ear penny

1 silver Mercury dime

1 silver Barber quarter

1 Buffalo nickel

Commemorative 22-cent US postage stamp

Protective board with historical narrative protects coins and stamp

Certificate of Authenticity.

Order this Collection today!